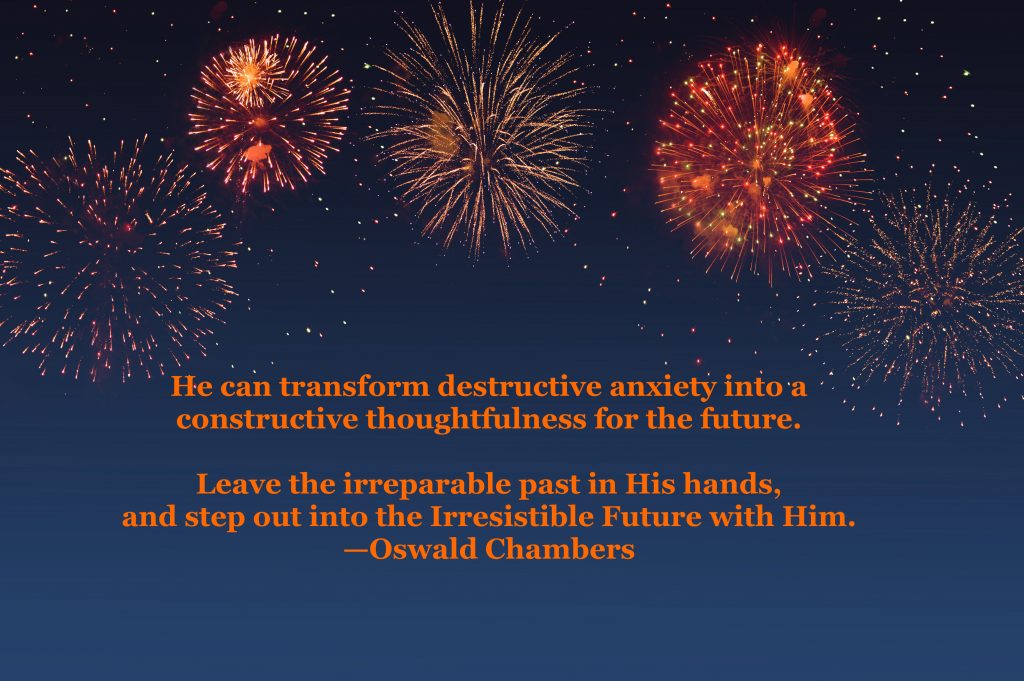 Transformation begins by examining our day-to-day habits and routines. How is your physical health? How is your nutrition? Are you getting enough rest and relaxation? How is your daily physical movement coming along? If you could take two daily steps to improve your physical vitality in the new year, what would they be? Our physical selves reflect our Creator—we can honor the Divine by treating our bodies with respect and implementing healthful habits.
"Presenting ourselves in a manner acceptable to God" can be as simple as beginning your day in prayer and meditation. Inviting God to lead you and asking Him for the strength to live according to His will for you today is a "spiritual service of worship." God is in the business of connecting, speaking, and leading us if we would but turn to Him with the slightest nod of even the hardest of hearts. Offer yourself to Him as you are—and incline your inner ear to His still, small voice. If you're willing to stop and listen—you will hear His call to you. James 4:8 (NASB) says: "Draw near to God and He will draw near to you." Try it!
Renewing our minds has never been more critical than it is in today's climate of constant distraction. Develop and reinforce positive mental habits by reading uplifting and challenging content every day—starting with the Bible or other faith-based information that will strengthen your daily journey. Starting each day with a practice of gratitude, prayer, meditation, and reading or listening to something uplifting and thought-provoking can help set you on a positive path for the day. Writing your intentions for the day and then engaging in a quick review at the end of your day reinforces your habits and helps you renew your mind by engaging in new practices as you explore new mental models. Transformation is the result of inner renewal. Renewal is the result of engaging in positive spiritual, mental, and physical health habits and behaviors.
How do we know we are on the right path—or how do we know the will of God for our lives? I love the simplicity of the will of God as listed in Romans 12:2 (NASB:) "that which is good, acceptable, and perfect." Boom! That's how we prove the will of God. Is the practice in which you are engaging good, acceptable, and perfect? Is the relationship you are considering good, acceptable, and perfect? Are your current habits and practices of day-to-day living good, acceptable, and perfect? For me this is a simple test—if something in my life doesn't even reach the threshold of "good," it surely won't grow into the categories of "acceptable or perfect." And so, I receive the invitation to change, to renewal, to transformation.
I encourage you to be on the lookout for subtle invitations to growth from the Divine as you step out into your own Irresistible Future with Him in 2023.